22-07-2017, 11:42 AM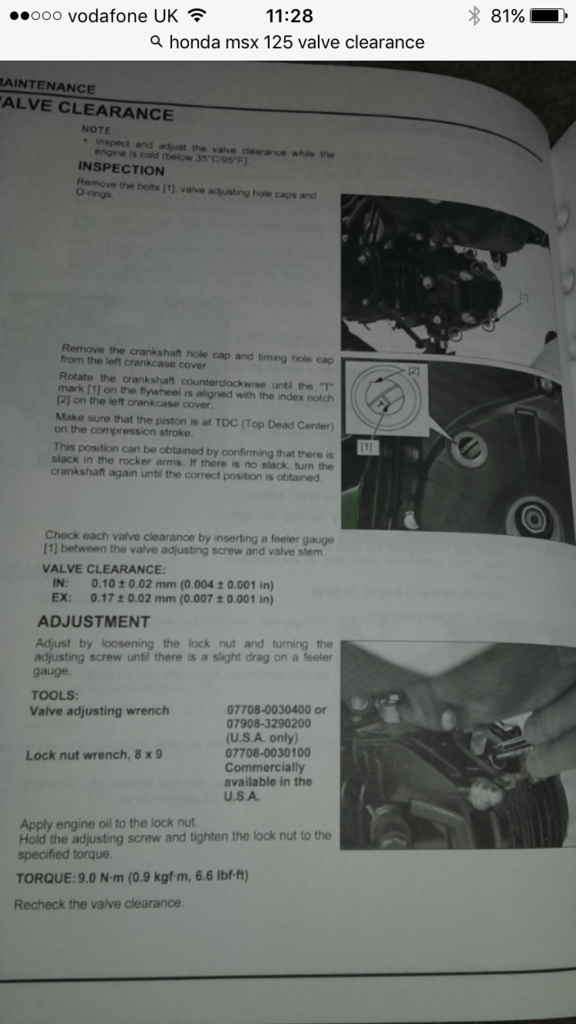 Here be a cautionary tale.
The MSX hasn't missed a beat, but it has been reluctant to get to top speed of late.
The forums have all stated the valves will tighten up while bedding in. You would therefore expect your friendly, happy Honda dealer would know this and would do the FUCKING JOB HES BEEN FUCKING paid for.....
Part of the 600 mile service... when I cracked the covers off.... they've never been off...
The inlet valve was ZERO clearance.
The exhaust valve was tighter than standard, so set to spec.
Unfortunately, the job is an utter swine being so small and having gorilla sized hands.
I would advise you have a look at yours chaps.